I have also written a smiley fairy-tale called "A Frown Came To Smileville", using all of the smiley gifs I have collected from different sites on the web! If you want to read it just click on the smiley!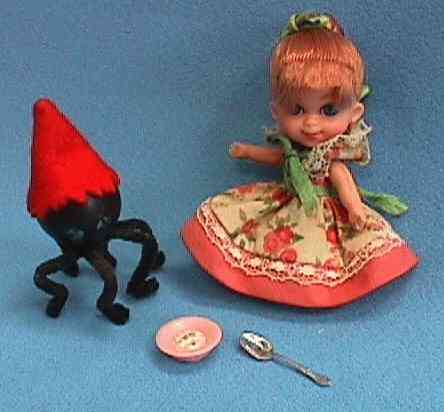 If I had unlimited space and money, there are two other things I would collect! The first is Liddle Kiddles...I am fascinated by them! They are so cute and have such neat stories! I never had any as a child, but some day I might!

These are some Kiddle pictures I found on the web...the one on the right is Liddle Middle Muffet, and the one on the left is Miss Mouse...isn't she cute?! I love mice!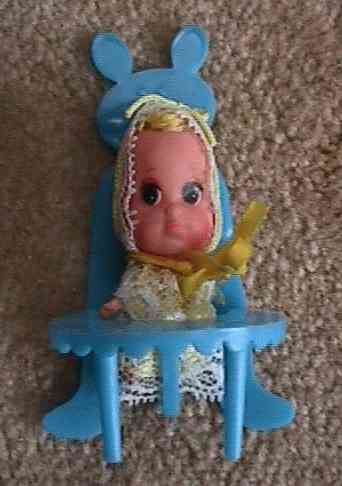 There are some excellent books about Kiddles on the market that you might find interesting! There is a fairly good Kiddle section in a book called Modern Doll Rarities...which also has a great section on trolls! The next doll on the left is Kleo Kola. On her right is Baby Din-Din.
And, last but not least, there's Windy Fliddle Kiddle!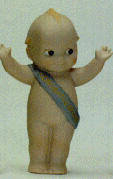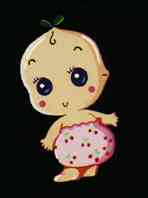 The other thing I would collect is Kewpie Dolls...again, they're just too cute! Kewpie dolls were created in 1912, by Rose O'Neill. They were based on drawings she had done in 1909 for Ladies Home Journal. Modeled after her baby brother, she named them kewpies because they looked like cupids!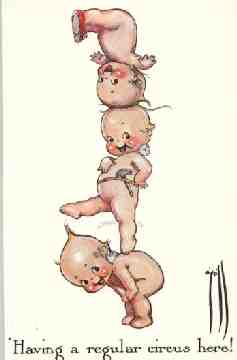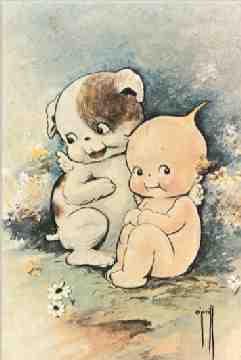 These are adorable pictures that I found on the web...I have included links to the sites where I found them! I hope you enjoy these pics and links a much as I have! Have fun!!!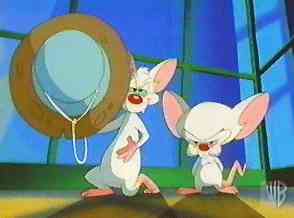 "Pinky, are you pondering what I'm pondering?"
"I think so, Brain, but this time, you put the trousers on the chimp."


I got to thinking about it, and Pinky and the Brain seem to fit perfectly on this page! I don't watch many cartoons, but Pinky and the Brain is special! It's about two lab rats at Acme Labs. The Brain has become extremely intelligent and Pinky...well, Pinky...I don't exactly know what happened to Pinky! Brain is determined to take over the world, and that is what each episode is about. Brain is so obnoxiously intelligent, and Pinky, although he's dumb as a stick, is more emotionally mature. Sorta. I love that "Pinky, are you pondering what I'm pondering?" stuff! NARF!!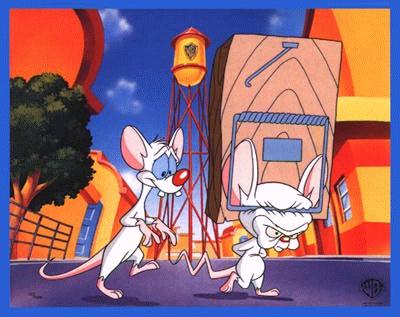 So I added some links to really cool and funny Pinky and the Brain sites. If you've never seen this show, check out these pages, and then check out the show! I can't guarantee you'll like it, but I love it! It seems to me that Pinky and the Brain is a cartoon for adults more than children, but it may just be that I like kid's stuff! Who knows...or cares?! As long as it makes me happy, I think it's OK!

Do you love Anne Geddes' photographs as much as I do? If you do, or if you just like them, go visit my Anne Geddes